Apple reveals Studio Display's best features won't work with Windows 11
When Apple revealed its new 27-inch Studio Display at its March Event , it talked up many of its advanced features such as Center Stage and Spatial Audio, but has since revealed that many of these features will only work if you connect the monitor to a compatible Mac or MacBook .
Center Stage is a feature that cleverly focuses the built-in 12MP webcam on you, adjusting the zoom and pan of the camera as you move around. Meanwhile, Spatial Audio uses Dolby Atmos to offer immersive 3D sound from the Studio Display's six speakers, and the Studio Display also supports Apple's Siri virtual assistant for hands-free voice commands.
These features are all powered by Apple's A13 Bionic chip, which is built into the Studio Display and is the same one found in the iPhone 11 , iPhone SE and modern iPads . However, Apple has confirmed to TechRadar that any A13-dependant features of the Studio Display will only work if you connect a supported Mac or MacBook to the monitor.
So, while you could buy a Studio Display and connect it to a Windows 11 PC, you'll actually be missing out on some of the best features of the monitor. It'll display in 5K at 60Hz, and the webcam will work, but it will be treated as a regular webcam . As the A13 chip also adjusts the quality of the webcam, it's likely footage on a Windows (or Linux ) device won't look as good.
Analysis: Disappointing, but not a surprise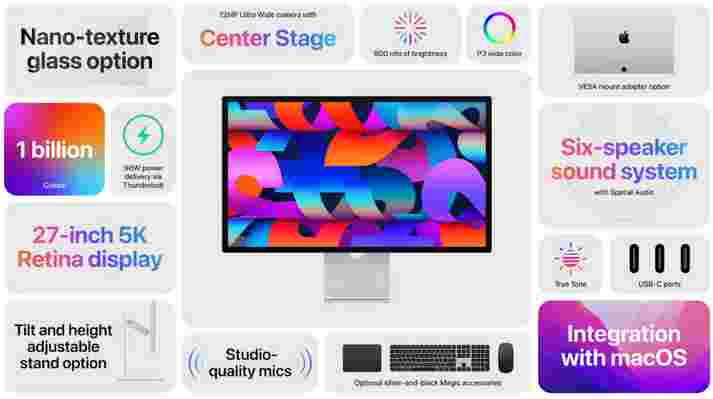 This news will come as a blow to anyone using a Windows device that fancied getting the Studio Display. Without those extra features, it's hard to justify spending $1,599 (£1,499 / AU$2,499).
If you have a Mac or MacBook, then the Studio Display will be more appealing – though you'll need to have a relatively recent device, with the 2016 MacBook Pros being the oldest Macs that are supported.
Here are the Mac and iPad models that can use the Studio Display's advanced features:
Macs will need to have macOS Monterey 12.3 or later installed, and iPads need iPadOS 15.4 or later.
The fact that Apple has released a monitor with features locked to its other products is pretty unique – usually you can plug a monitor into any device as long as you have the correct ports or an adapter. However, it's not that surprising. This is a company, after all, that has released a smartwatch and smart speaker that only works with its phones.
Once again, Apple has made a product for Apple users without feeling the need to make it appeal to people on other platforms.
3 ways the iPhone SE 2022 could improve from the SE 2020
Apple has just announced its Peek Performance event for March 2022 - it drops on March 8 - and so that means we likely aren't far away from the launch of an all-new iPhone SE (2022) .
Numerous rumors have suggested that Apple has plans to launch a new iPhone SE this year; given that the iPhone SE (2016) and iPhone SE (2020) both launched in April it feels almost certain that the 2022 model will follow suit.
If that's to be the case Apple is running out of time to make an announcement, making the Apple March event the most likely place that we'll see the new model unveiled.
The event is just hours away, but if you're desperate to find out what changes to expect from the iPhone SE 2022 then you've come to the right place as we're here to tell you about three key upgrades over the iPhone SE 2020 that we're likely to see.
5G capabilities
Long gone are the days of 5G being reserved solely for a brand's most premium smart phones. The OnePlus CE 5G and the Realme 8 5G are just two examples of the tech being put to good use in budget-friendly offerings - so we expect Apple will finally upgrade its cheaper iPhone SE line to 5G in 2022.
Numerous leaks have hinted that 5G is indeed coming to the iPhone SE this year alongside an upgrade to the same A15 Bionic chipset as the iPhone 13 range. While we can't count our chickens until they've hatched, the fact multiple sources have hinted at the same detail makes 5G feel like a shoo-in for inclusion in this year's iPhone SE.
If it is added, users within the range of a 5G network can take advantage of much faster network speeds while using mobile data compared with its 4G and 3G predecessors.
A bigger iPhone SE Plus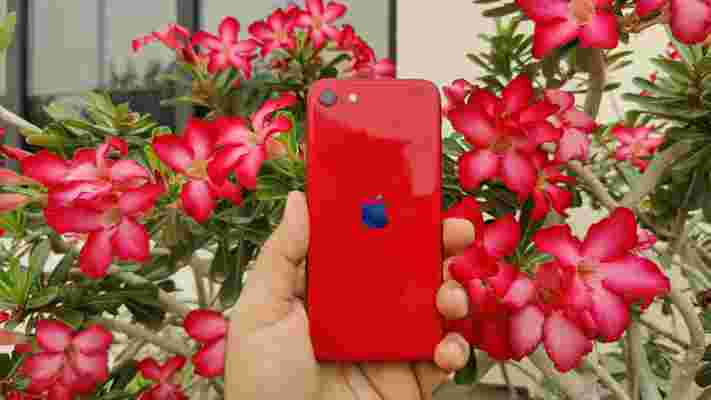 Our Global Editor in Chief recently detailed his hopes that we'll see an iPhone 14 Max later this year - a larger version of the phone without any other bells and whistles over the base model.
While we're no closer to knowing if his prayers will be answered, he might be happy to hear that the iPhone SE could fulfill his dreams. Albeit using the Plus naming convention from the iPhone 8 era rather than the modern Max.
That's because we've seen rumors hinting at two different sizes for the iPhone SE (2022). Some reports suggest that this year's model will use the same 4.7-inch LCD as its 2020 counterpart, while others indicate that the iPhone SE could launch as the iPhone SE Plus with a 5.7-6.1-inch LCD screen .
Our best guess is that these competing leaks suggest we're getting two new iPhone SEs this year - a smaller version and a larger one. We'll have to wait and see what Apple announces at its Peek Performance event, but we wouldn't be surprised to see more than one entry ins budget line get shown off onstage.
Face ID and AR features
Last but not least we've seen reports that indicate Face ID could finally be coming to the iPhone SE in 2022.
This replacement for Apple's fingerprint sensor provides both security and augmented reality features - with the latter being the main reason we believe that we could finally see Face ID on the iPhone SE (2022).
That's because Apple's March event is incorrectly stylized as Peek Performance instead of Peak Performance (which is an actual phrase). The use of Peek (which relates to seeing) - coupled with the event's logo (which can be viewed as an AR object using an iPad or iPhone) has us convinced that AR-related tech will be a theme of this event.
Given that Face ID is an intrinsic part of Apple's AR endeavors it would be odd for it to launch a new iPhone SE without the feature at an AR-focused event.
But, we'll just have to wait and see if our hunches are correct. Be sure to check back here on March 8 for our coverage of Apple's Peek Performance event so you can hear about all of the latest Apple announcements as they happen.
Gran Turismo 7 can turn the DualSense into a steering wheel - and it's brilliant
Gran Turismo 7 is out now, and it's simply brilliant. In my review , I say the racing sim is the best PS5 exclusive to date. It looks beautiful, the cars feel incredible to drive, and it's brimming with content, including hundreds of cars and loads of tracks to race them on.
But GT7's ace in the hole, as it was with PS5 exclusives Returnal and Demon's Souls , is the haptic feedback and adaptive trigger functionality offered by the DualSense Wireless Controller . GT7's arguably the best use of the controller's vibrations, too, with you able to feel every bump in the road, every gear change, even the sweeps of the windscreen wipers.
But Gran Turismo 7 showcases the capabilities of the DualSense controller even further. Tucked away in the controller options menu is the choice to use motion controls in place of the analog stick, emulating the feeling of turning a steering wheel. It might sound like a gimmick, and I thought it would be, too, but upon trying out the DualSense's motion controls for myself, I was shocked at just how well they actually work.
Makes complete DualSense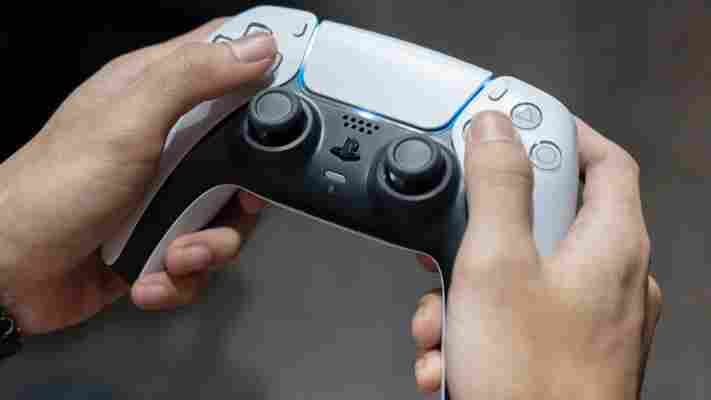 What struck me immediately was how responsive the DualSense's motion controls are. They remind me of the Wii Motion Plus peripheral Nintendo released for its Wii over a decade ago. Motion Plus almost completely eliminated lag from controller to screen, and considerably improved the accuracy of the motion controls.
The DualSense Wireless Controller is remarkably accurate when playing GT7. With the motion controls option enabled and holding the controller head-on in front of you like a steering wheel, you can tilt the controller ever so slightly in either direction to perform fine adjustments to your car's positioning on the track, or to navigate past easier corners.
Rotating the controller to 90 degrees or beyond will let you cruise through tighter corners as well, and the motion controls blissfully have no issues with advanced circuit sections like slaloms, chicanes or hairpins.
The DualSense's motion controls are incredibly fun to play with when you're racing on one of GT7's off-road tracks, too. Oddly, I found it easier to drift this way than with the analog sticks, so much so that I'm tempted to tackle at least some of the brutally hard off-road challenges at the Licence Center with motion controls turned on.
Wheelin' and dealin'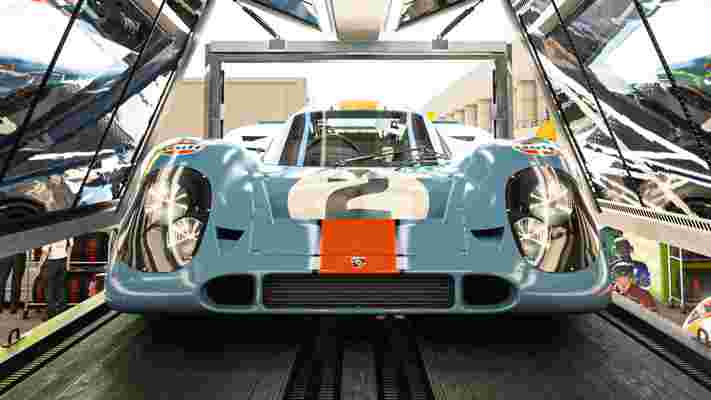 Gran Turismo 7 supports a wide range of racing wheel setups, but they can be very expensive, and so aren't an option for everyone, especially if you've only recently bought a PS5 and a copy of GT7.
GT7's motion controls offer an experience close to that of a racing wheel. They may not be quite as accurate or tactile as a racing wheel, but they're a solid alternative that's both fun to use and free.
I'm glad developer Polyphony Digital took the time to implement the control option into GT7. I've genuinely not had this much fun with motion controls since the inclusion of the Wii Wheel peripheral all the way back in 2008 with Mario Kart Wii, and if that's not a shining heap of praise then I don't know what is.