How to save money with Ibotta
Hopefully, this article can help give Ibotta some of the attention it deserves.
Gen X had Pong, while Millenials have Halo, Uncharted, and now Fortnite! Once there was The Brick (yeah, we know what that is) and dial-up telephones, now we have powerful cell phones with relatively godlike internet capabilities in our pockets.
There once were coupons…now there's Ibotta.
Ibotta is the natural, digitized step up from coupons and coupon books: by partnering with hundreds of stores both physical and online, it's able to give buyers considerable savings in a user-friendly way! For older users, it'll be an upgrade. For younger users, it'll be a fresh experince with savings.
And if you still don't believe us, check the all-knowing reviews on the Apple store: 5 stars from over 600k responses! That's a TON!
How to save money with Ibotta!
Getting the App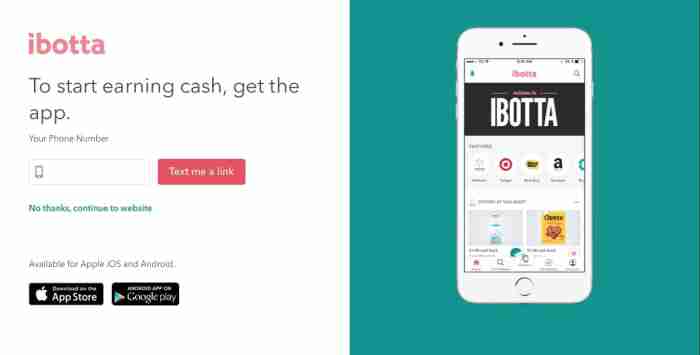 We have the app in our Softonic catalog. Click here to download Ibotta.

Making Your Account
There are two options: email and Facebook.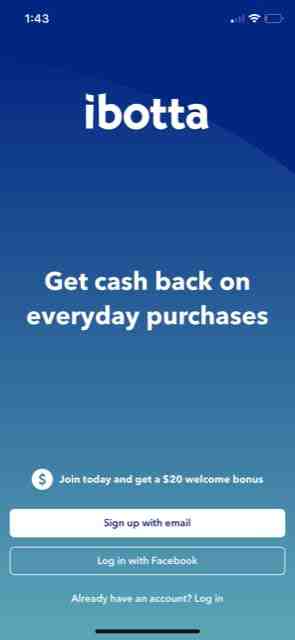 There are two options: email and Facebook.
You don't even need to enter your bank information at this time, so that's really all there is to it! Once that's finished, you'll find yourself in:
The App
Welcome to the Ibotta app! Everything happens here.
We recommend poking around and exploring the offers available. At the top, you'll find links to online retailers, where you can engage in some realtime Ibotta refunds. Below that, there will be specific deals for products (like the bananas) and finally, if you scroll further down, you'll discover seller categories, deals of the week, events, and more!
Honestly, we were a little intimidated at first. The Ibotta system looks and feels a lot like a shopping app, but don't worry: while some of these buttons will link you to other places (after asking for your permission), you can press whatever you like and add whatever coupons necessary without expecting a penalty. It's safe, so have a good time with it!
Saving Money
The important stuff! There are three ways to save:
In this case, you can then shop on Amazon's services with the expectation of a discount!
How does this Work? Why does this work?
It's only natural to pose the question: who's losing out here? And while it may be surprising, we believe Ibotta has created a clever win-win-win situation (which would account for the love it's received through user reviews). Here's how it works: retailers that partner with Ibotta win thanks to the increased traffic in their stores and on their websites. Ibotta wins through partner contracts. Finally, shoppers win when, at the end of the month, they get money back from expenses paid and discounts used!
Conclusion
Ibotta works as well as the reviews suggest, give the app a try if you haven't already!
More about shopping
4 best apps to help you shop for clothes ►
5 money-saving tools for shopping online ►
Save money with the Cently extension ►
Lolli pays you Bitcoin for everyday online shopping ►