How To Fix Error Codes on Google Play Store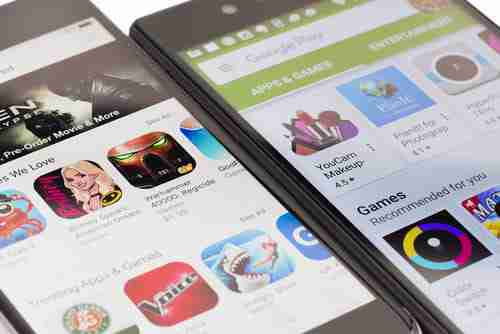 Sometimes Google Play can generate certain errors that may prevent you from successfully downloading an application. Each error is identified by a number, which may seem confusing at first glance, but which refers to the source of the problem. However, there are some errors that are not identified or that are not easily resolved. In this article, you will find some of the most frequent errors and the various options to solve them.
Not Enough Storage Space
If Google Play informs you that it can't download certain content because you don't have enough storage space, the solution is clear, you need to free it up.
You may look at your storage details and be surprised to see that in theory, you do have the available volume that the application would occupy, but you should consider that Google Play needs a space of 500 MB of margin to continue downloading updates. So you'll need to remove some files from your phone. Google Play automatically suggests some ways to free up some space quickly. It proposes deleting or uninstalling apps or games you're not using often. This is a useful resource.
There are also specific applications, such as Phone Cleaner and CC Cleaner for Android that you can download and they will clean your phone on a regular or occasional basis, as well as compress certain space taken up by the operating system, for example.
Another important detail regarding the space problem message is that sometimes your phone's microSD card may be disconnected or poorly formatted and therefore the system does not detect it as possible available storage space.
Connection Problem
This is one of the most common errors that occur when trying to download a game or application from Google Play. If this is the case for your device, check that you are connected to the internet, check the mobile data network you are using and if it is causing problems try to change it. Whenever possible, connect to a Wifi network for downloads, as this will ensure greater reliability in the process. If your Wifi or data network connection is correct and you still encounter a connection problem, check the date and time on your phone. If your phone is not configured, Google Play will not allow you to download content.
It is also possible that the data usage allowed for Google Play has been exceeded, please check this and, if so, ask your operator how to extend it.
Error Related to Active VPN
If you get an unknown error message when you try to download any Google Play application and can't find the reason, it might be because you have an active VPN on your phone. If you've already checked your Internet connection and date and time settings, try to disable any potential VPNs on your phone. To do so, go to Settings > Wireless & Networks > More > VPN and disable it.
Clearing Google Play Store Data and Cache
Clearing up all data related to the Google Play store application is usually one of the most feasible solutions for a large portion of errors that occur. It's very simple: first, close the app and if you don't succeed, force close it. Then go to Settings > Device > Apps. Choose Google Play Store app and tap Clear Cache. Then, perform the same process, but select Clear Data.
Restart your phone and see if the error has gone away.
Server Error
If you get a message saying that there's a problem retrieving information from the server, you can check online to see if it's happening to other people, as it may be a Google server problem. If it continues, we suggest clearing your cache, as explained above, or deleting your Google Account and restarting it as discussed below.
Reset Your Google Account
In case of unknown errors, an alternative is to uninstall your Google account. To do so, go to Settings > Accounts & Sync > Google > Remove Account. Then, reboot your device and reconnect your account.
Lack of Compatibility
If you get the error message "This application is not compatible with any of your devices", it may be because
Your phone is not compatible with the app;
The app is not available in your country;
The app has not been released by the developer yet. In this case, there's nothing you can do because it's not your fault. You can only check on the Internet if other users are also getting it.
If you're still having problems that none of the above guidance can resolve, try checking your version of Google Play. Enter the program and in the top right corner of the window, you'll see the settings icon. A list of data will be displayed, including the version of Google Play you have installed. Click on it to check if it's the latest version or if you need to update it.
If these options do not solve the error, another viable option is to do exactly the opposite: return to the default version of Google Play. To do this, go to Settings > All Applications > Google Play Store > Uninstall Update.
Other Errors
Sometimes while updating or downloading apps from the Google Play Store, users are met with an error message that reads, "App could not be downloaded due to an error. (492, 910, 905 etc)". This error occurs when data stored in Google Play Store's cache becomes corrupt. If you've seen this message, don't worry, this is one of the most common problems and it's easy to fix.
Note: The below procedure can also be used on the following error codes: error 18, error 20, error 103, error 194, error 492, error 495, error 505, error 506, error 509, error 905 and error 910.
Open Settings, and go to Applications. In the Default Applications list, scroll down to find the Google Play Store and Google Play Services. Click on Google Play Store and choose the Clear cache option. Repeat the same action with Google Play Services. If you use a newer Android version and you're using a newer device, it is likely that this action is within the Storage option. Then select Clear data.
N.B.: If you're still having problems with error code 910, try restarting your phone.
Photo – 123rom.