Disney Plus is about to get much cheaper – but there's a catch
A new, cheaper Disney Plus subscription offer is set to launch later this year – but it'll be supported by ads.
In a press release, The Walt Disney Company confirmed that a brand-new ad-supported subscription would be offered to potential customers in late 2022. However, the ad-supporting subscription would be rolled out in the US first, with international audiences having to wait until 2023 for the offer to arrive in their regional markets.
In a statement released alongside the announcement, Disney's Media and Entertainment Distribution chairman Kareem Daniel said that the new Disney Plus subscription model would provide more choice to consumers. If you've been wanting to watch the Marvel movies in order or The Mandalorian Season 3 at a discount, then, you'll soon be able to do so. But you'll have to contend with adverts as part of your movie marathon.
"Expanding access to Disney+ to a broader audience at a lower price point is a win for everyone - consumers, advertisers, and our storytellers," Daniel said. "More consumers will be able to access our amazing content. Advertisers will be able to reach a wider audience, and our storytellers will be able to share their incredible work with more fans and families."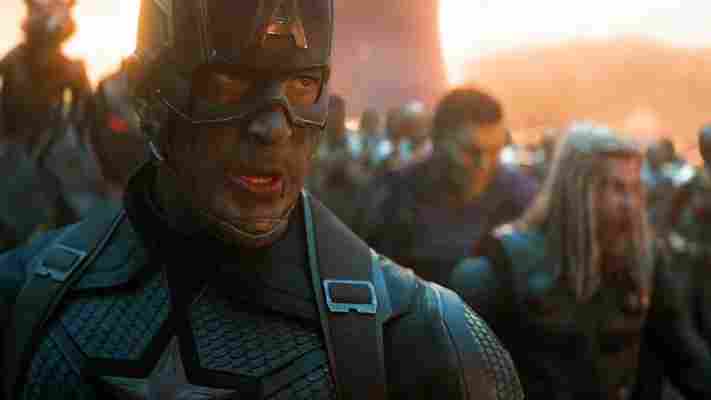 Adding to Daniel's statement, Rita Ferro – President of Advertising, Disney Media, and Entertainment Distribution – elaborated on why this new subscription was being introduced.
"Since its launch, advertisers have been clamoring for the opportunity to be part of Disney Plus and not just because there's a growing demand for more streaming inventory," Ferro explained. "Disney Plus with advertising will offer marketers the most premium environment in streaming with our most beloved brands, Disney, Pixar, Star Wars, Marvel and National Geographic. I can't wait to share more with advertisers at the [upcoming] Upfront [event in May 2022]."
An exact launch date and price point will be revealed at a later date. It's expected, though, that those who purchase an ad-supported subscription, particularly in non-US markets, will have access to Disney Plus Star and other branded content on the streaming platform.
Analysis: how much could Disney Plus' ad-supported subscription cost?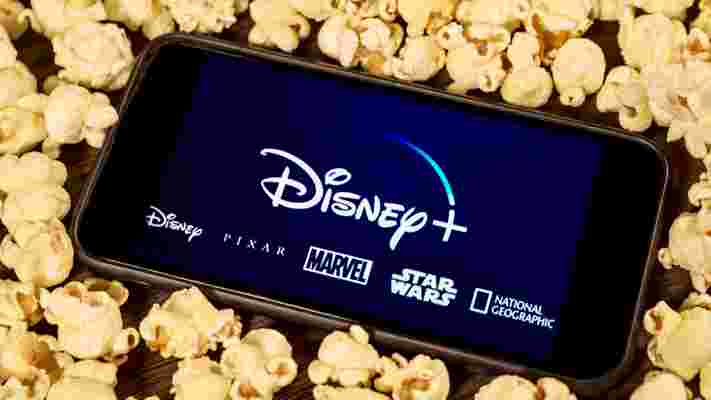 That's hard to say. Currently, the only Disney Plus subscription available is the standard tier package. This costs $7.99 per month in the US. In other territories, the monthly fee is £7.99 / $11.99 CAN / €8.99 / $11.99 AUS / $12.99 NZ.
Meanwhile a yearly subscription will set you back $79.99 in the US, £79.90 in the UK, €89.90 in the EU, $119.99 in Canada, $119.99 in Australia, and $129.99 in New Zealand. You can check out how much Disney Plus costs in other world regions in our Disney Plus price guide .
Interestingly, there are similar subscription models for other streamers that may give us an idea of how much the ad-supported Disney Plus package will cost. In the US, the Hulu ad-supported plan costs $6.99 per month, while a Paramount Plus membership will set you back $4.99 per month. Additionally, a Discovery Plus subscription is similarly priced at $4.99 a month in the US.
Using those ad-supported tiers as a guide, we'd be very surprised if it's anything more than $4.99 US / £3.99 / $6.99 CAD / €5.99 / $6.99 AUS / $8.99 NZ per month. That seems like a reasonable amount to pay for the privilege of putting up with ads every so often, especially if Disney wants to be competitive in the ever-growing streaming service battle. Especially with Netflix , Prime Video , HBO Max , and Apple TV Plus to contend with.
A price point along the lines of our guess would be a steal for the amount of content on offer on Disney Plus, too. From Star Wars and The Simpsons , to Pixar and The Walking Dead , there's so much to binge watch on Disney Plus. Add in recent offerings including Pam & Tommy , as well as forthcoming Marvel Phase 4 projects like Moon Knight , and Disney Plus is pushing hard to become the world's biggest streamer.
Our advice? Don't miss out on this ad-supported deal when it eventually lands in your nation over the next 12 to 18 months.
Sony has a partner to build its PlayStation-toting EVs, and the first will arrive in 2025
Okay, so it's really going to happen. Sony has a partner to build its electric cars. Honda has announced an alliance with Sony to design, build, and sell new EV models.
Honda is already gearing up for the release of its first electric vehicle in the US by 2024, and Acura is expected to follow suit. In the meantime, the Japanese automaker is partnering with Sony to develop electric cars under a separate brand.
Sony has long expressed interest in building an electric car, and has developed a couple of prototypes in recent years.
In a statement , Honda said the pair will have completed the joint venture agreement by the end of 2022, subject to regulatory hurdles. The first new EV from the "New Company" is expected to go on sale in 2025.
Honda is doing the heavy lifting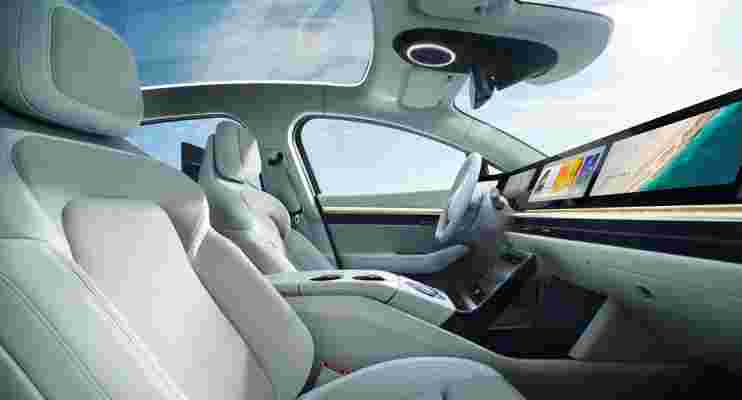 Sony's had its eye on building an EV for a while, and rolled out a new concept car at CES 2022. The Vision-S 02 came with an announcement from Sony that it planned to create a new mobility company this year.
At that time, Sony mentioned building relationships with major suppliers and manufacturing partners, so the move to partner Honda is a logical next step down that path.
In terms of what this means from Sony, the company's announcement offers some clues.
"The alliance aims to bring together Honda's mobility development capabilities, vehicle body manufacturing technology and after-sales service management experience cultivated over many years, with Sony's expertise in the development and application of imaging, sensing, telecommunications, network, and entertainment technologies," the announcement states.
That sounds an awful lot like Honda will do the heavy lifting of building the car, while Sony will provide the underlying tech and software.
It's also important to note that Honda's massive dealer network is a great support mechanism to repair and manage vehicles after the fact.
PS5 gaming inside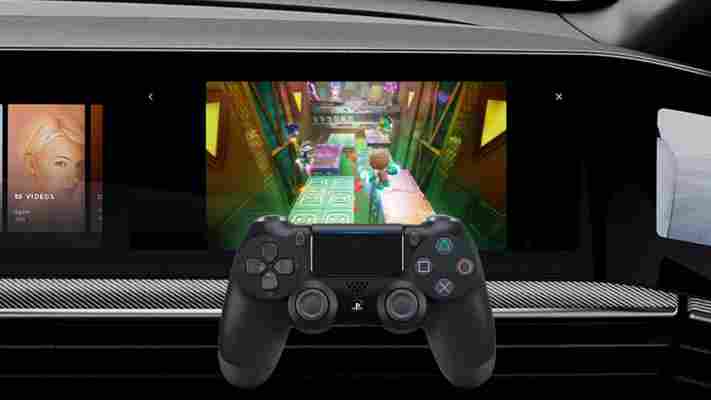 Sony making an EV is a pretty wild development in itself, but what's even more intriguing is the firm appears set to bring PlayStation gaming inside the cars.
On its Vision-S press site , Sony writes: "The center display and passenger display remotely connect to a game console at home or to a cloud network via 5G. You can play popular PlayStation games with high-quality visuals on the large screen, while waiting in the car when charging or parked."
That statement is accompanied by the image above - a clear indication that it's serious about in-car gaming. The idea of being able to park up and pick up a controller will be appealing to many - although 5G networks will need to improve to ensure a strong, and consistent connection.
Interestingly, Sony's current messaging around gaming in its two Vision-S concept EVs are focused around the PS4's Dualshock 4 controller , rather than the DualSense controller which comes with the PS5 .
Sony unveiled its first EV concept - the Vision-S 01 - in January 2020, which was before the PS5 was announced later in the same year. We'd fully expect a consumer-ready vehicle in 2025 will have the PS5 front and center instead.
Via The Verge
How dropshipping took off, and where it's going next
Over the past couple of years, a growing trend has emerged of young entrepreneurs setting up online storefronts to supplement their regular income. Enabled by new cloud-based marketing suites, low-code ecommerce platforms and social media savvy, this new breed of online retailers don't even need to handle the goods they're selling, allowing them to start their business without shouldering large overheads.
In this advertorial feature, presented in association with AppScenic , we'll explore the growth of dropshipping as a trend, looking at the social and economic factors which have spurred its popularity, the tools and strategies used to build a dropshipping business, and some of the challenges that dropshippers face, as well as examining how to turn a dropshipping business from a small side hustle into a viable revenue generator, weaving AppScenic's platform and brand throughout the feature.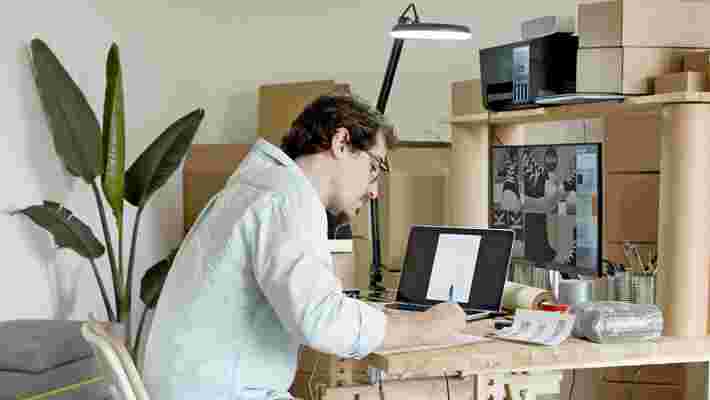 Dropshipping versus a traditional online store
The impact of the internet has been immeasurable. As the online economy has developed, the ability to seamlessly connect people across the world has enabled a huge range of new business strategies, and even birthed entire new industries.
One business practice which the internet has made possible, and which has steadily been growing in popularity, is dropshipping, in which sellers can take customer orders without having to physically process any stock or goods. Rather than keeping warehouses full of items waiting to be sold, dropshipping businesses list the items they want to sell via an online storefront, and then place the orders with the wholesaler or manufacturer to go directly to the customer.
This has a number of benefits over traditional retail models; it means founders are able to start dropshipping businesses much faster and without needing large amounts of startup capital to purchase stock and infrastructure, it means they can offer a much wider range of goods without being limited by local availability or warehouse space, and it potentially means cheaper prices for consumers, as vendors have fewer costs to cover and don't need to add as much of a markup to the price in order to make a profit.
This has proved to be a winning formula. According to research from Market Data Forecast , the global dropshipping market was valued at almost $130 billion as of 2020, and is predicted to hit more than $500 billion by 2026. More and more individuals are launching their own dropshipping businesses, and an increasing number of retailers are also using dropshipping techniques to help meet particularly high levels of demand during busy periods.
The growth of dropshipping has been spurred by a range of internet platforms and trends, the most significant of which is the ability for dropshippers to make direct connections with wholesalers in major manufacturing hubs around the world via online marketplaces and directories. In addition to this, however, cloud- and web-based technologies have allowed people to quickly and easily set up and populate online storefronts , build end-to-end digital marketing pipelines, and leverage targeted social media advertising.
In years past, many of these functions would have required a certain level of technical skill, industry experience or hours of labour, but various developments have made the process of getting a dropshipping business off the ground much simpler. Platforms like Shopify and Magento allow for easy, no-code creation of online stores, user-friendly digital marketing tools like Mailchimp , Facebook Ads Manager and SEMrush have simplified the process of building digital marketing strategies, and platforms such as AppScenic provide ways to connect with suppliers and leverage a robust fulfilment system.
This confluence of tools has made it increasingly easy to set up a dropshipping business, but this is only part of the reason behind its recent surge in popularity. Another significant contributing factor is that, in many countries, the average wage has consistently failed to keep up with increases in both inflation and cost of living, meaning that many people are in fact worse off than they were a few years ago.
To combat this, many people are looking for a ' side hustle ' to earn income in their spare time, whether they're full-time workers seeking to supplement their regular income, or whether they're combining multiple part-time roles in order to diversify their revenue streams. This also goes hand in hand with a growing trend of entrepreneurship, as people aim to break out of the 'rat race' by starting their own business and becoming their own boss.
However, dropshipping isn't a get-rich-quick scheme, and it isn't a shortcut to easy profit. Starting a dropshipping business may be easier than opening a traditional brick-and-mortar outlet, but there are still a number of things that potential entrepreneurs will need in order to set one up.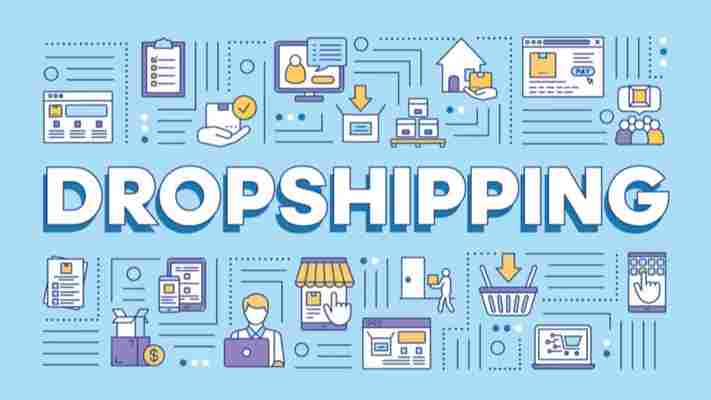 Getting started with dropshipping
For starters, you'll need to work out what it is you'll be selling. This should be a product that you can identify a market for, but you'll also need to be able to source a steady supply of high-quality stock to fulfil customer orders as your business grows. Platforms such as AppScenic can connect you with a variety of high-quality manufacturers across a range of countries to help meet your business's specific needs, and can also be used by established ecommerce stores to grow their existing product catalogues.
You'll also need to decide on branding elements such as a name, colour scheme and logo before you build your storefront. Having a well-designed and engaging user interface can be a key part of ensuring that your store stands out amongst the competition.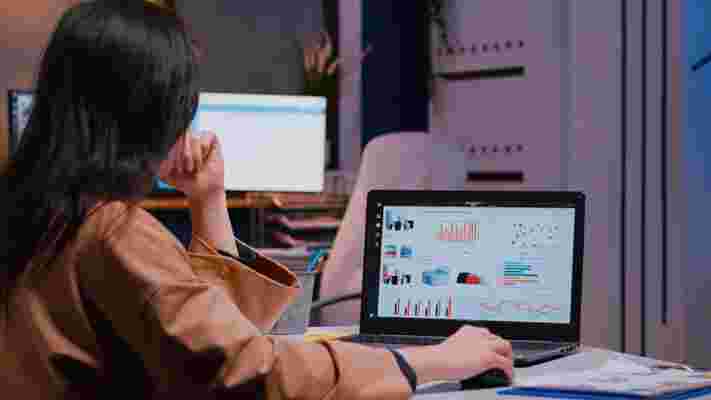 Another important element is your marketing strategy, which will need to be carefully planned out based on your target market, customer profile and whether you're targeting new or repeat customers. As part of this, businesses should consider which marketing channels are most likely to convert to sales, how much they're willing to invest in paid marketing campaigns such as social media ads, and what they want their brand's tone of voice to be.
Dropshipping operations are frequently started as part-time projects, but most people's ambition is to eventually grow it into a viable business which is able to support them on a full-time basis. Getting to this point isn't easy; while some growth can be achieved by simply adding more products to your store, eventually, businesses need to explore more advanced tactics such as re-engaging previous customers, upselling additional products to orders and seasonal sales. Planning this expansion strategy is a demanding but vital task.
Finding the right audience for your products is one of the biggest initial hurdles in dropshipping, but even once a business finds its feet, there can be occasional setbacks. For example, because sellers don't physically handle the product, it can sometimes be difficult to identify any potential quality issues before they occur.
Often, the first time that sellers will be aware of issues with their products is when customers start submitting complaints or requesting refunds. Processing these customer returns and refunds can be another major issue, as the original supplier usually needs to be convinced to issue the refund based on the customer's poor satisfaction. There are ways to alleviate this though, such as AppScenic's unique escrow feature, which holds full payment until all parties in the transaction are satisfied.
Stock availability can also be a challenge; if a dropship retailer experiences a busy period, it can be easy for the orders it's processing to outstrip their supplier's capacity to fulfil them, resulting in long delivery times or cancelled orders for customers. AppScenic's platform protects against this by automatically syncing stock levels between storefronts and suppliers to prevent over-ordering.
The perfect recipe for dropshipping success
The world of business is changing, and even the comparatively new field of ecommerce rarely stands still. Thanks to newer technology, dropshipping removes many of the barriers from traditional online retail, and while there are still issues that anyone planning on launching a dropshipping business should bear in mind, many of these potential challenges can be countered by using platforms such as AppScenic.
AppScenic's platform allows ecommerce store owners to easily partner with high-quality suppliers to find great products, with integrations and automation tools to make the process of locating, listing and selling goods as easy as possible, whether they're starting from scratch or expanding an existing business into a full-time endeavour.
To help you get started with your own dropshipping business, AppScenic is running a promotion where TechRadar readers can get a 40 percent special discount plus a 14-day free trial when they sign up using the coupon code ECOM40 . If you're interested, you better act fast though as this coupon expires on June 30 and will only be available for the first 100 customers.