Firefox version 100 is here - is it finally time to switch from Google Chrome?
Mozilla has brought out the latest version of its web browser today (May 3), with Firefox reaching version 100, bringing new and improved features for users across operating systems.
While Google Chrome reached version 100 in March, there wasn't much in the way of substantial features that marked this milestone, but Firefox 100 looks to be different. Available for Windows 11 and macOS , Android , and iOS , it looks like Mozilla has included plenty of new features to try out.
There's an improved picture-in-picture mode, for example, which is similar to Apple's feature in its own Safari browser where a video can pop out of an app, and be viewed anywhere, even when you're using other apps or browsing other websites. Firefox's version of this feature now supports subtitles and captions, something that Apple's take still doesn't have. There's also new wallpapers for Firefox mobile users, and an HTTPS-first setting for Android users, enabling an extra layer of security while you browse.
With these useful features, it may tempt some users who use Google Chrome, Safari , and others to finally move to Firefox.
Analysis: this could be the version that moves Chrome users to Firefox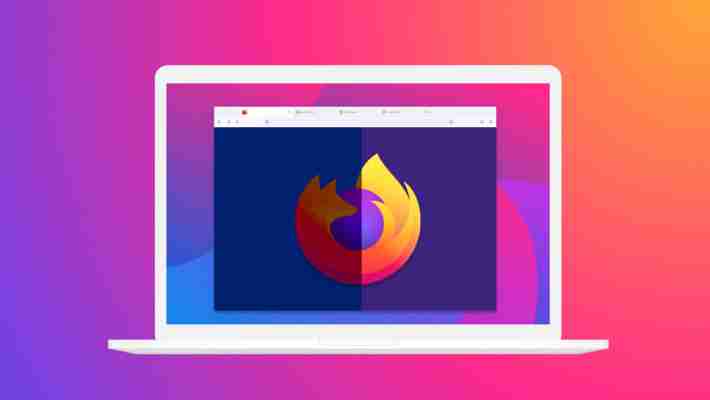 Since its debut in 2004, Firefox was seen as the first real alternative to Microsoft's Internet Explorer browser, mainly due to having tabs, something that we all use in our web browsers today, but at the time was something of a novelty.
However, Mozilla's web browser has somewhat disappeared in recent years, mainly due to Chrome, Safari, and Microsoft's Edge web browser being more visible thanks to the marketing budget that Apple, Google, and Microsoft have.
Being an underdog can bring innovation to features that users have been clamoring for, and better picture-in-picture support is an example of this. Since its debut in iOS 9, the feature has barely been updated by Apple, with no way of scrubbing the timeline of a video or placing a video anywhere on an iPad display.
But with support for subtitles, and support for Netflix, YouTube, and Prime Video, it could be the sole feature that tempts users to move to Firefox. Imagine using another tab for Google Docs, or just for scrolling through Twitter, but you want to make sure that you're watching a video at the same time. Combine this with subtitles and you're essentially browsing two bits of content at once, without switching between tabs.
While Google Chrome often boasts about how fast it can load websites, it's had a reputation for being a battery-hog for years, with no sign of improvements. Having tried Firefox on a MacBook Pro 14-inch for much of this year, we've found the web browser to be less of a burden on memory, which could tempt some users to make the switch.
However, version 100 gives us hope that Firefox could finally have a real chance of being a rival to Google Chrome, and it makes us wonder if a new generation of browser wars is about to occur on your desktop.
PS5 stock woes could last until 2024, as Intel warns of further chip shortages
PS5 stock shortages look set to continue, as Intel's CEO Pat Gelsinger has predicted that the global chip and semiconductor crisis could continue well into 2024.
Gelsinger gave the rather worrying update to CNBC (thanks, VGC ) and said that the chip shortage is now affecting the manufacturing machines that are responsible for creating chips in the first place.
"That's part of the reason that we believe the overall semiconductor shortage will now drift into 2024, from our earlier estimates in 2023, just because the shortages have now hit equipment and some of those factory ramps will be more challenged," Gelsinger said.
Gelsinger previously predicted that the chip shortages, which have impacted PS5 , Xbox Series X , and Nintendo Switch stock, would probably end in 2023 , but now admits that there still won't be enough chips to meet demand in the following years.
Gelsinger's comments are at odds with those of AMD's CEO Lisa Su , who previously said that the second half of 2022 would see a supply increase, which would hopefully result in more consoles being available for consumers to buy.
Unfortunately, though, despite seeing a clear uptick in Xbox Series X stock – a consequence of Microsoft apparently paying for chip priority at the factories – PS5 stock still isn't readily available. PS5 restocks do occur, but they're still infrequent and tend to sell out extremely quickly. Judging by Gelsinger's prediction, this frustrating situation is set to continue.
Supply issues are now impeding PS5's success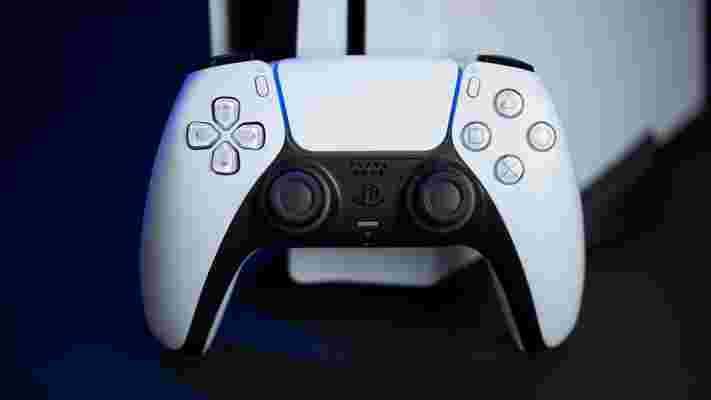 The lack of PS5 stock has resulted in a clear slump in PS5 sales. The console got off to a flying start, with the latest official figure stating that Sony had sold 17.3 million consoles as of December 31, 2021, but it's now trailing behind the PS4 in terms of life to date sales.
Both Xbox Series X|S and Nintendo Switch have outsold the PS5 in recent months, much of which is down to the fact people simply can't get their hands on Sony's system. And that's a shame because, in terms of software, Sony has released a number of big hitters after a quiet holiday period. Gran Turismo 7 , Horizon Forbidden West , and Uncharted: The Legacy of Thieves Collection have all been released this year.
With Sony planning to release the PSVR 2 , a virtual reality accessory to its $499 console, the company – and gamers – will be hoping the situation improves in the months ahead.
Is the GoPro Enduro battery an essential upgrade for your Hero action cam?
GoPro accessories are nothing new, but in November 2021 the action cam king launched an unusual one that we haven't seen before – a new Enduro battery for its GoPro Hero 9 Black and GoPro Hero 10 Black models.
The claims are that the Enduro "dramatically improves" your action cam's performance in cold temperatures, and also gives you extended recording times in normal temperatures, too.
For example, GoPro says that when shooting 4K/60p video in moderate temperatures you'll get 13% more battery life, and a massive 40% boost when recording 4K/120p slo-mo. Head somewhere cold (-10C and beyond) and you'll get similar recording times in each mode, with no major hit on your battery life.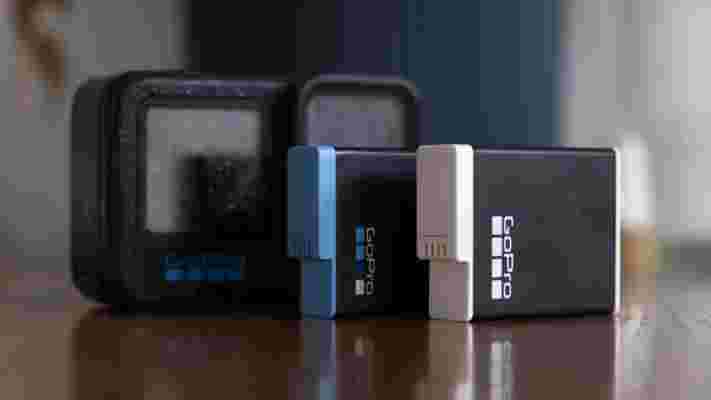 That all sounds pretty useful, particularly as the Enduro costs $25 / £25 / AU$40, which is only $5 / AU$10 more than the standard GoPro battery for the Hero 10 Black and Hero 9 Black. In the UK, both batteries are even the same price.
So should you rush out and buy an Enduro for your GoPro? Or is it an upgrade that you should park until you really need a new battery? We put one to the test at various frame-rates, and in varying conditions, to find out.
To see how big an improvement the Enduro is over GoPro's standard 1,720mAh cell, we ran some tests over both type of batteries in a Hero 10 Black.
These were somewhat complicated by the Hero 10 Black's tendency to overheat in static situations with no wind, but in those situations we totted up the total record times after giving each battery the same ten-minute cooling break.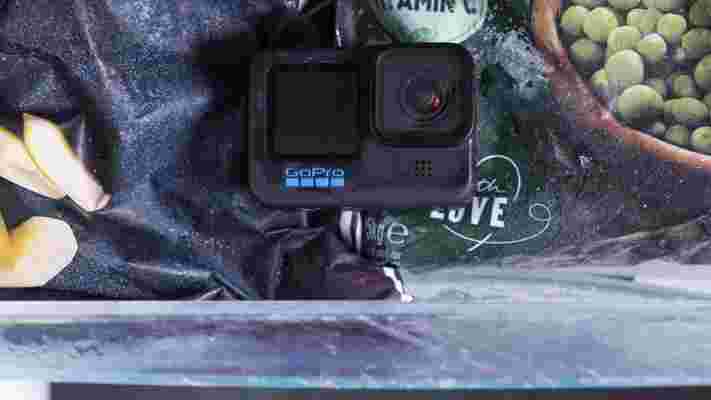 For the freezer tests, we ran them after putting the GoPro into the freezer compartment (which was -15C) from room temperature, and also after leaving the batteries in there overnight. In the absence of a ski trip, the latter helped simulate what it'd be like to use the batteries on the slopes or on an extremely chilly camping trip.
It was here that the Enduro produced the most marked difference in performance –whereas the standard battery only managed to start recording for a matter of seconds before going back to sleep, the Enduro battled through its frosty start and kept going largely as normal. Here are the full results.
Test results

| | | |
| --- | --- | --- |
| | GoPro Enduro battery life | Standard GoPro battery life |
| 4K/60p (room temperature) | 70mins 57s | 61mins 41s |
| 4K/120p (room temperature) | 53mins 41s | 35mins 35s |
| 4K/60p (freezer, -15C) | 76mins | 67mins |
| 4K/60p (freezer overnight) | 75mins | Shut down after 7s |
One other claim that GoPro makes about the Enduro battery is that it recharges about 13% faster than the standard battery (as long as you're charging the battery in-camera). This could be handy if you're in a rush or are hot-swapping them on a long shoot.
Again, we found this to be a fair claim, with our Enduro battery charging in 112 minutes, compared to the 125-minute wait for the standard battery to be replenished in-camera.
From our tests, the only situation where the GoPro Enduro battery could be deemed an 'essential' buy is if you're either traveling to, or live in, somewhere with sub-zero temperatures.
This is because it's much more reliable than GoPro's standard battery when it comes to starting up in extreme cold. For shooting snowsports, that peace of mind is likely worth the $25 / £25.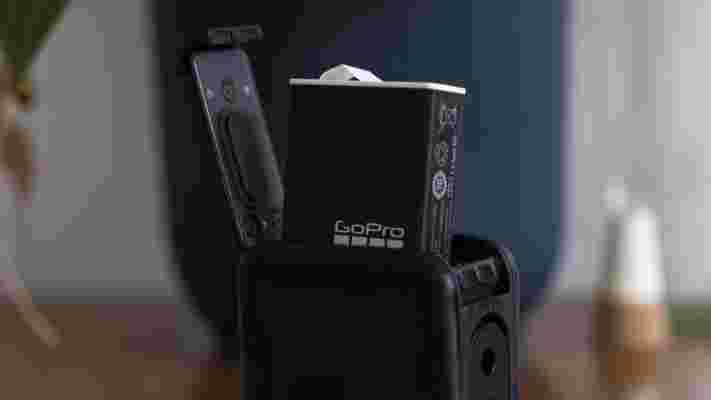 For everything else, the Enduro is a nice-to-have rather than a must-buy. It certainly does boost the battery life on the Hero 10 Black and Hero 9 Black in normal temperatures, with our tests backing up GoPro's claims for the 4K/60p mode (we got a 15% boost) and 4K/120p mode (where we found a 51% improvement). There's also a marginal improvement in charging times.
If your current battery has taken a battering and has lots some of its stamina, it's worth buying an Enduro and paying the premium over the standard battery. In the long-term, we expect it to become the action cam maker's default battery, but for now it's one of the more sensible GoPro accessories you can buy.