This unknown Alexa feature on Amazon Echo means I no longer make calls on my smartphone
The amount of times I make phone calls these days has decreased massively over the years - sending a message means you can still chat with friends and family but at a pace that's more convenient.
I also find I now only make calls when I'm doing something else to maximize my time - whether that's sorting the washing while I'm on hold to a company, or because both myself and my partner are chatting to our families. But you might be surprised to learn that I make these calls on my Amazon Echo , and other Alexa smart speakers and smart displays in my home.
It's a better experience than using my smartphone on hands-free mode (something I started doing to reduce arm ache as well as ensure that both myself and my other half could hear the conversation). Even better than that,  it's free of charge and doesn't come out of my monthly calling allowance either.
Hands-free calling that doesn't cost a penny
Alexa Calling, which is the name given to the feature on Amazon Echos that lets you make calls - isn't new. It was first introduced in 2017 in the US and made its way to the UK a couple of months later but many Echo owners don't even know it exists.
Initially it wasn't really a viable option for me as I spent most of my waking hours away from home, and my Amazon Echo.
Then the pandemic hit, and like everyone else I was confined to the house, and my Amazon Echo speaker was closer than ever before. While my friends and brother were happy to engage in the 'zoom boom' when it came to staying in touch, my parents weren't quite as comfortable video calling, and preferred traditional telephone calls.
However, having got used to making far fewer phone calls over the years, it wasn't long before my arm started to ache holding my, quite frankly hefty, iPhone 11 Pro Max for 30 minutes to an hour at a time. This also meant when I came off the phone, I had to repeat most of the conversation so my other half was up to speed with what had been discussed.
We've found it's far more efficient for us both to talk to the family together, something we started doing during the global pandemic and have carried on as life begins to revert back to normal.
I tried using my smartphone on speaker, to ensure my other half could take part in the conversations too, but it meant balancing my handset precariously on the edge of the sofa, so we could both hear the conversation, and our recipients were able to hear us clearly too. However, as soon as one of us shifted position, the phone slipped down the crack between the sofa cushions, and the callers were left listening to our muffled voices panicking as we shoved our hands between the stiff cushioning.
All of these phone calls also meant my calling plan allowance took quite a beating. Prior to the pandemic I'd been someone that always prioritized mobile data over calling minutes  - a move, which I was beginning to regret. That's when I realised the answer was right in front of me - my Amazon Echo.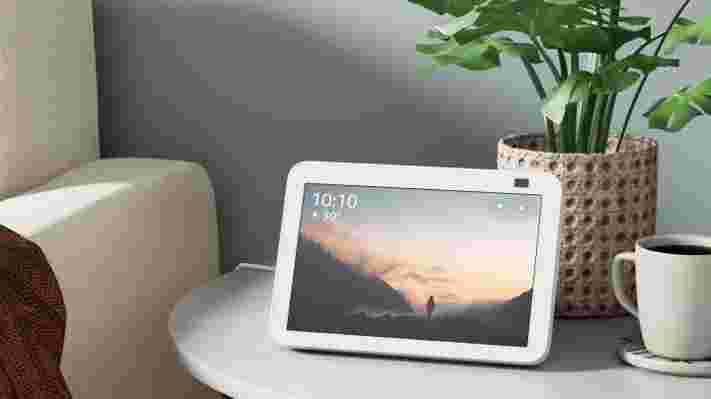 How to use Alexa Calling
The Alexa Calling feature is available on any Amazon Echo smart speaker and Amazon Echo Show smart display. Although, you'll need to give Alexa permission to access your contacts from your smartphone before you can use Alexa Calling.
To this, open the Alexa smartphone app and tap on the Communicate icon in the lower-left corner of the screen. You'll then be asked to verify your mobile phone number and grant permission for Alexa to make calls on your behalf. You'll also be given the opportunity to  import contacts from your smartphone - you can either select the ones you want, or import then all in one go.
Once you've done this, you can then make a call to any mobile or landline number, simply by using the command "Alexa call…." followed by the name of the contact you want to call or the telephone number, to your Amazon Echo.
The calls are made using your Amazon Echo's internet connection, which means your calling allowances won't be affected and for those on pay as you go tariffs, you won't be charged for these calls.
However, there are some limitations, Alexa Calling won't work if you want to call emergency or premium-rate numbers, and you can only call numbers in the US, UK, Canada and Mexico (these are the territories the feature is currently available).
If you're still struggling with Alexa Calling, follow our in–depth guide on How to use Alexa to make phone calls on an Amazon Echo
In my lounge, my Amazon Echo (2020) is positioned on a coffee table directly in front of the sofa myself and my partner sit on when relaxing. This meant that we were both able to clearly hear what was being said during conversations with friends and family. Likewise, the far field microphones were able to clearly pick up both our voices so the recipients on our calls were able to understand us both easily too.
This hands-free calling method ensured we were more comfortable, and put an end to any arm ache I endured during audio calls. The fact there were no charges for the calls was an added bonus too.
In fact, Alexa Calling has proved so successful that as things are starting to get back to normal, I still use it as my go-to calling method, particularly if I know it's going to be a long conversation, or one that warrants both myself and my other half on the call.
The best Amazon Echo devices for Alexa Calling
There's a wide array of Amazon Echo smart speakers on the market, which may leave you wondering which is best if you plan to use Alexa Calling to make phone calls rather than your smartphone. Here's our pick of the three best Echo devices.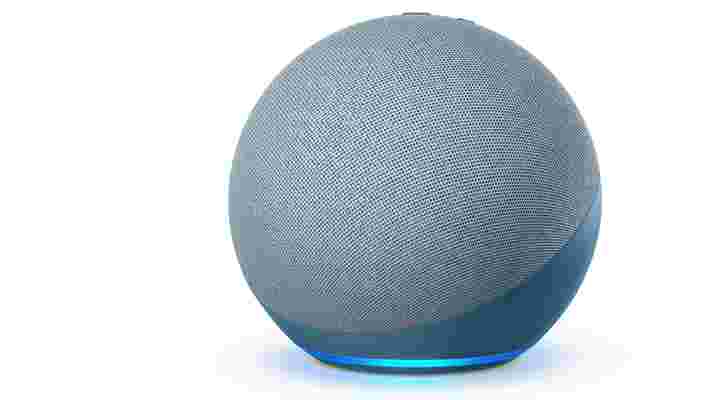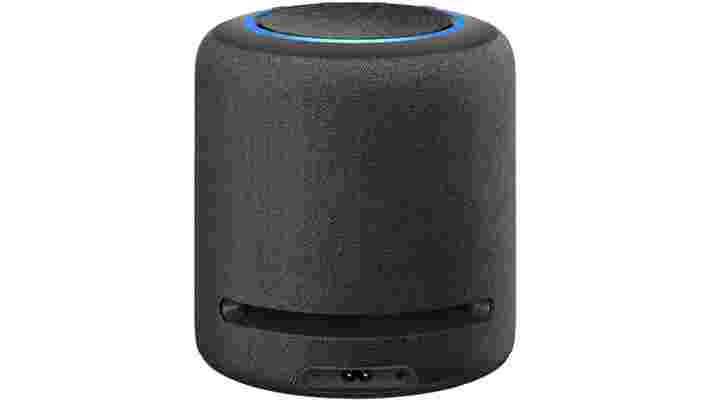 The Apple Watch's sensors need a serious upgrade for 2022
A recent leak has hinted that the forthcoming Samsung Galaxy Watch 5 could have a temperature sensor . The report from ETNews suggests that the Korean company could also integrate the tech into the next Samsung Galaxy Buds , which makes a lot of sense, as the interior of your ear has more consistent blood flow than your wrist.
The Galaxy Watch 5 certainly wouldn't be the first wearable with a built-in thermometer. Running watches like the Garmin Fenix 7 and Epix (Gen 2) monitor changes in temperature during a workout, and fitness trackers such as the Fitbit Sense and Charge 5 track your temperature overnight as part of their suite of sleep monitoring tools.
If anything, Samsung is playing catch-up, but there's one company that's even further behind when it comes to temperature tracking, and it's the most popular smartwatch brand in the world. Despite its increasing focus on health and wellbeing, we've never seen an Apple Watch that's capable of measuring skin temperature – and that's strange.
Vital stats
Skin temperature isn't generally as useful as core temperature (measured using an oral or rectal thermometer), but it's still very useful, particularly if you're looking at trends rather than trying to take a spot measurement. Although no official regulator has approved the use of wearables to detect Covid-19, there are various ongoing studies using smartwatches and fitness trackers to pick up signs of infection before a person develops symptoms. This could (in theory) allow them to self-isolate early and avoid spreading the illness to others.
Body temperature can also be a good indicator of where you are in your menstrual cycle (if you have one), as it typically rises slightly around ovulation. Some devices, such as the Oura (Generation 3) smart ring, use this data to help predict when your period will arrive.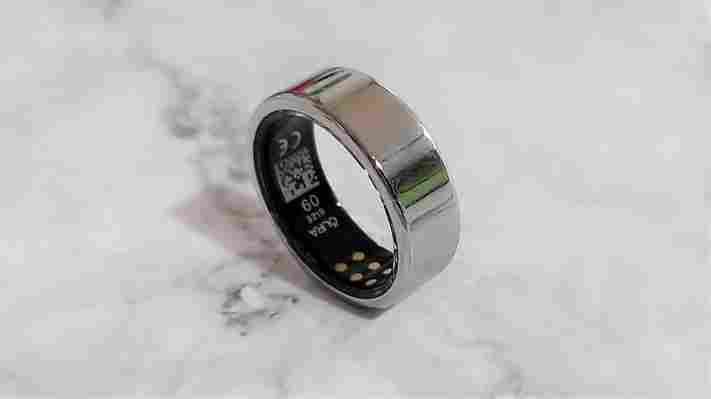 If you struggle to get a good night's sleep, the nocturnal temperature readings taken by a smart ring or watch might reveal that you're overheating at night, and should take steps to cool your bedroom before settling down. Skin temperature can also be an indicator of stress; studies have shown that acute stress causes vasoconstriction (the constriction of blood vessels), which leads to a drop in temperature.
It's tremendously useful data to have at your fingertips, and the technology exists, so why has Apple been so slow on the uptake – and will it finally catch up with the Apple Watch 8? We aren't holding our breath.
Why so slow?
Ahead of its launch last year, it was suggested that the Apple Watch 7 might be packed with new sensors for monitoring blood pressure , blood glucose , and even blood alcohol . That turned out to be far from true; in fact, the biggest hardware change was a marginally larger screen that's a bit tougher to scratch.
It seems like the Apple Watch 8 might be a similarly modest upgrade, with no new sensors to speak of. Back in January, Bloomberg's resident Apple expert Mark Gurman shared his predictions for the year ahead , sprinkled with snippets of insider info – and it made for pretty disappointing reading.
"Body temperature was on this year's roadmap, but chatter about it has slowed down recently," Gurman wrote. "Blood pressure is at least two to three years away, while I wouldn't be surprised if glucose monitoring doesn't land until later in the second half of the decade."
To be fair to Apple, it hasn't suggested that any of these features are due to arrive on our wrists in the near future. Instead, most of the predictions have been based on patents and news from companies that are known to supply it with components.
We can only speculate about why temperature has been taken off the list of priorities, but we suspect it could be due to the lack of precision. As we've already mentioned, skin temperature can be affected by all kinds of environmental factors, and is only really useful when viewed as trends over time. Apple may have realized that its customers are likely to want to perform spot checks (as they can with the ECG sensor ). That's something that can't be done accurately from the wrist, so it's possible that the company decided to skip the sensor for now rather than risk disappointment or confusion.
We're still keeping our fingers crossed that our suspicions might be unfounded, but it sounds very much like Apple Watch owners might have to wait until at least 2023 before they can track temperature.
Sonic 2 post-credits scene explained - and I can't wait to see Sonic 3 because of it
Sonic's second outing on film is out today (April 1) in the UK and on April 8 in the US, but I was able to catch a premiere the day before, where the post-credits scene was shown in all its glory.
It's a sequel that improves on the first in droves - there's heart, there's good humor, and none of it feels overdrawn or out of place. It all works, and the dynamic between Sonic, Tails, and Knuckles is great.
The voice-acting helps to convince you that Knuckles has been in some dark times lately, with Idris Elba arguably giving the best performance of the film, with Jim Carrey's second time playing Robotnik coming a close second.
However, there was one more thing for us once the credits rolled. Here is your final warning before I go into all the details of why the film went to another level in its final moments.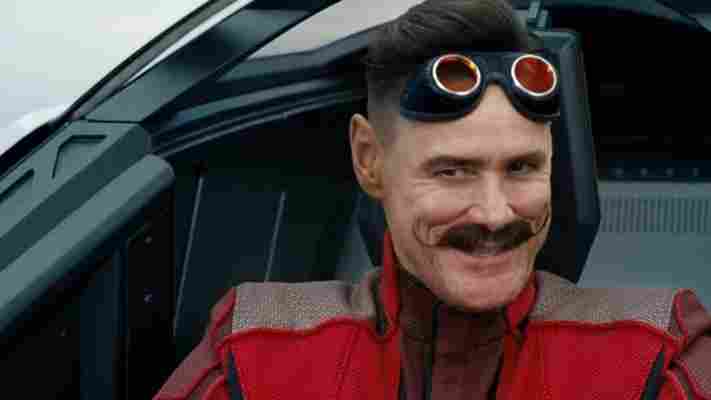 A Chaos Control
After Sonic absorbs the Chaos Emeralds and becomes Super Sonic in order to destroy Robotnik's Death Egg Robot, the battleground where this took place in Green Hills is in ruins.
The post-credits scene starts with the army clearing the wreckage of the robot, and a scientist appears to the General.
"As we've been clearing the wreckage, our team went through Robotnik's files from his lab, and we've uncovered something from 50 years ago."
The scene transitions to an underground lab, with what looks like a prison rising from the floor in the lab. The camera pans downward so we can see who's inside, and it's Shadow the Hedgehog, in a deep sleep.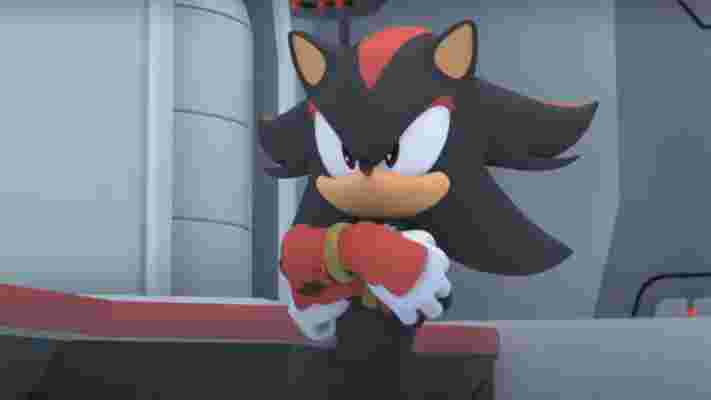 With a third Sonic film being confirmed before this sequel, its logo had the number three in a red outline.
Some fans, myself included, wondered if Metal Sonic, who first appeared in Sonic CD would be appearing. The battle of who would be faster, with a race across Stardust Speedway would have been a great scenario for Sonic to face against.
However, Shadow works better narratively. In his first gaming appearance in Sonic Adventure 2, released for the SEGA Dreamcast in June 2001, he was an experiment made by Eggman's grandfather called Gerald Robotnik, 50 years before the game took place.
Shadow is Sonic's equal in appearance, speed, and power. Instead of being blue, he's in a red and black shade, with a voice that makes him older than he looks.
There was also a bond between Shadow and Gerald's daughter, called Maria. But in a violent twist to the game, soldiers gunned down Maria, with her last words being, "Sayonara, Shadow the Hedgehog." Shadow became a loner after this, and eventually he teamed up with Robotnik.
Sonic speaks throughout the second film of the family he now has, with Knuckles joining the team after losing his own family. To have a parallel to this with Shadow, and Robotnik to a further extent, could tell a story that's vastly different from what the first two movies brought. Having backstory to Robotnik's family, while showing what could happen if Sonic tragically lost his now-adopted family, especially as he's now content in who he has in his small circle, is a dynamic that's an interesting avenue to go down.
But the next part to ponder is who could voice Shadow.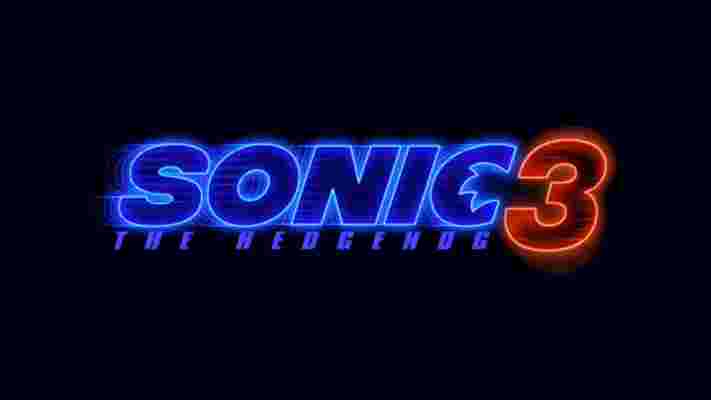 Casting Idris Elba as Knuckles was superb casting, and as Shadow has a whispy voice compared to the others, Keanu Reeves could be ideal casting here.
Sonic 2's final scenes were fantastic - they brought about what made the games so fun, with Death Egg robot and Super Sonic flying around, with parts of Labyrinth Zone featured as the Master Emerald was being sought.
Shadow in Sonic 3 makes me look forward to the film even more - we could see quotes from the Adventure games such as 'Faker!' and 'Chaos Control' be scattered around the film. But on the other hand, it's a perfect opportunity for SEGA to finally re-release the two Sonic Adventure games, or to remake them for when the film premieres.
Or, as the fans have been requesting since the release of Sonic Adventure, a third entry to complete the Adventure series.
Regardless, it's a great time to be a Sonic fan, and after Sonic 2 being a great watch for all ages, Shadow in Sonic 3 is going to be a film that you won't want to miss.